Dr. Harbin has been providing forensic psychological services statewide for 25 years.
Dr. Harbin has extensive experience in criminal cases, including capital murder, sexual assault, and other felonies, as well as capacity to proceed to trial and insanity. He has experience in both state and federal courts and can provide expert evaluation and testimony in personal injury cases as well as provide expert services in domestic courts, including psychological evaluations in custody disputes. As a clinical neuropsychologist, Dr. Harbin also provides expert services in head injury, along with psychological pain and suffering, harassment, and evaluations for disability.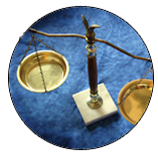 Forensic Evaluation Services
Forensic evaluations can include psychological and neuropsychological evaluations of diminished capacity, comprehension of Miranda rights, cognitive impairment after head injury or brain disease, parenting ability, competence to manage affairs, fitness for duty, and other areas of legal practice. Prognosis for recovery after psychological or cognitive injury can also be assessed. Psychological evaluation also provides information regarding important characteristics of personality, psychopathology (psychological problems), risk of future child abuse, risk of future sexual offenses, and risk of future dangerousness.
Criminal Cases:
Capital Murder
Sexual Assault
Fraud
Insanity
Capacity to Proceed to Trial
Diminished Capacity
Federal Crimes
Military Courts Martial
Personal Injury Cases:
Medical Malpractice
Head Injury
Workplace Assault
Harassment
Psychological Pain & Suffering
Domestic & Civil Cases:
Child Access & Visitation
Parental Competence
Psychological Wellbeing of Children
Testamentary Capacity
Competence to Manage Financial & Other Affairs
Risk Assessment Cases:
Risk of Future Violence
Risk of Future Sexual Violence
Risk of Future Child Abuse
Fitness for Duty