Dr. Harbin provides neuropsychological evaluations as part of his specialty in Clinical Neuropsychology.
A neuropsychological evaluation is an assessment of how the brain is functioning. This evaluation involves an interview and tests of higher cognitive function that evaluate various aspects of thinking, such as memory, attention and concentration, language, visual perception, and motor skills. This type of assessment is recommended following suspected brain disease or injury to provide a more detailed analysis of a patient's cognitive function.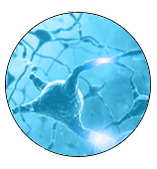 A neuropsychological test can be used in the evaluation and diagnosis of:
Dementia and Alzheimer's disease
Head injury
Traumatic brain injury (TBI)
Brain damage or brain disease
ADHD
And other concerns around cognitive functions
With this evaluation, Dr. Harbin will work with you to create an assessment that can be used to obtain the best possible care and treatment.
Benefits of a neuropsychological assessment
Diagnosis:

Can determine the exact cause of symptoms, for example, to determine whether symptoms such as memory problems, difficulty with language, or confusion, are psychiatric or neurological in origin.

Patient Care and Planning:

Allows for more detailed analysis of a patient's personality characteristics and cognitive function. This detailed information is used to create a personalized plan for care.

Treatment and Rehabilitation:

Necessary for the treatment of various brain dysfunctions as it gives healthcare providers a clearer idea of how to adapt their programs, goals, and treatment for the individual. Evaluation is also valuable for tracking progress during rehabilitation.

Research:

Used to study how brain activity influences behavior. Many of the same tests used to help with the research of brain dysfunction help the clinical neuropsychologist fully assess the individual patient.